by , on 30th September 11
Category: Trends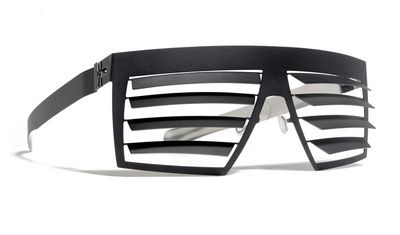 If you love eyewear, then you might go a little bit crazy at Silmo. 45,000 visitors over four days to a vast exhibition complex in Paris - all just talking eyewear! But it's a must visit for anyone who wants to understand the hot trends in fashionable eyewear. With 1,000 exhibitors, you can see just about every major name in the business.
So here are a few of the trends for 2010 and into 2011 that caught my eye at Silmo.
Classic styles: those glasses you've always loved. Retro glasses shapes and styles, maybe a sign of our need for the familiar in very uncertain times. Lots of hints of the 1960s, perhaps inspired by the American hit TV drama series Mad Men

Light frames: including delicate metal frames for an aesthete's look, really elegant.

Artisan styles: there's a great deal of workmanship in a great pair of specs. Now, by focusing intention on the design of the temple arms and by using special materials, eyewear designers are making their skills more prominent.

Squarer shapes: after a period of more rounded shapes, shape is returning to the fashionable frames limelight again. So many great choices everywhere.

Sci-fi: for fun, see the crazy glasses in my photo from Mykita. Maybe great for clubbing, but they're not my first choice for day-to-day use!